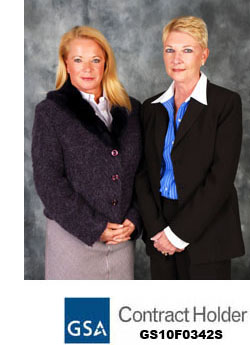 About Us
Click here for Linda Anselmini's bio
Click here for Lora Levosky's bio
Organization Navigators™ was founded in 1998 by Linda Anselmini and Lora Levosky in response to the need in government for quality consulting and advisory services by experts familiar with the government atmosphere and organizational culture. Our partners have spent their professions not only independently consulting to the government, but also working in full-time capacities inside government agencies and non-profits. After senior-level careers with entities including the state of New Jersey, we value the opportunity to continue to help federal government agencies move towards high performance; and we offer a full spectrum of services for government organizations desiring change. Both partners hold MBAs and are IPMA-HR Certified Professionals.
Organization Navigators™ is a leader in management, organizational and business improvement for government entities. We have built a strong reputation working solely with state, local and federal governments and have a proven record of accomplishment. We offer only the highest quality of services to the government and ensure a best value by attracting highly qualified and experienced personnel who have a commitment to our clients' success as well as the administrative requirements, budget and timelines of projects.
We are uniquely qualified to offer services to the federal government because we are one of the only woman-owned small businesses with vast and specific experience in government. Similarly, we attain the services of other consultants with comparable backgrounds to fill associate positions. Because Organization Navigators has this level of experience inside government offices, we easily adjust to each project's administration and operational requirements. We are different from other business consulting firms because our experience is exclusively with government clients. We believe this gives us a great advantage over firms that have a learning curve when adjusting from private sector business to the government atmosphere and its unique challenges.
Please Contact Us for further information or to schedule a consultation.