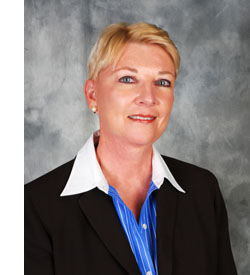 Linda Anselmini, MBA
Areas of Expertise
Ms. Anselmini has over 25 years of public and private sector executive experience. She works with public sector entities nationwide to manage change and improve organization performance. Clients include the City of Philadelphia (implementing a competency-based approach in the personnel department), the State of New York Department of Civil Service (analyzing and making recommendations for job classification consolidation), the State of Colorado (developing an implementation plan for a competency-based approach to HR functions) and the Minnesota Department of Transportation (strategic work force planning). Ms. Anselmini is co-author with Lora Levosky of the IPMA publication Workforce Planning Resource Guide for Public Sector Human Resource Professionals.

Professional Accomplishments
• Served as an Expert Consultant with the United States Office of Personnel Management to provide occupational analysis, implementation design and training for Colorado, Michigan, and Washington, and the cities of Philadelphia and Boise.
• Assisted the Georgia Department of Transportation review human resource processes and create a workforce development plan. Included a comprehensive analysis and validation study to meet current and future organizational needs.
• Currently working with the Georgia Technology Authority to assess current knowledge, skills and abilities of employees and what is needed for new systems.
• Conducted a needs assessment and competency study for the National Transit Institute. Assessed the core competencies to be used by the NTI Curriculum Committee for competency-based curriculum development and training programs.
• Co-managed one of three of the Mayor's Efficiency and Effectiveness Process Reviews for HR, Payroll and Workers Compensation for the City of Atlanta.
• Served as Project Manager for a two-year classification and compensation project for the Personnel Board of Jefferson County, AL.
• Currently working with the National Institute of Allergy and Infectious Diseases to conduct organizational assessments and development interventions to facilitate the significant change associated with the increased responsibilities for Bio-defense.
• Served as Commissioner of the New Jersey Department of Personnel, reporting directly to the Governor and providing the leadership for a major overhaul of the state's HR system.
• Served as Vice President of Customer and Information Services for the American College of Physicians.
• Served as the Assistant Director of Fiscal and Human Resource Operations for the New Jersey Division of Youth and Family Services, Assistant Commissioner for Management and Budget, New Jersey Department of Insurance and Assistant Commissioner of Finance and Administration for the New Jersey Department of Transportation.
Education and Background
Ms. Anselmini received her Master of Business Administration at Southern Illinois University. Previously she attended Elmira College in Elmira, NY and achieved the degree of Bachelor of Arts in Economics and Education. She is a Certified Professional in the International Professional Management Association-HR.