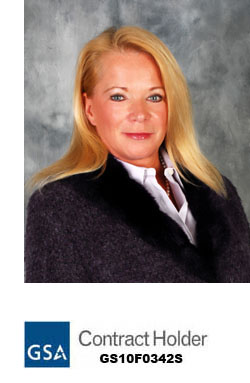 Lora Levosky, MBA
Areas of Expertise
Ms. Levosky has over 20 years of public and private sector human resources management and business experience. She assists federal, state and local government agencies to achieve high performance. Her projects are all about change in the human resource arena, and include: creating competency-based positions, succession plans and associated compensation levels for the City of Philadelphia Personnel Department; consolidating job titles in the State of New York civil service system to reduce classification complexity; developing an implementation plan for the State of Colorado to change all human resource activities to a competency-based foundation; and restructuring/downsizing the City of Vineland Municipal Electric Utility. Ms. Levosky is co-author with Linda Anselmini of the IPMA publication Workforce Planning Resource Guide for Public Sector Human Resource Professionals.
Professional Accomplishments
• Served as an Expert Consultant with the United States Office of Personnel Management to provide occupational analysis, implementation design and training for Colorado, Michigan, and Washington, and the cities of Philadelphia and Boise.
• Worked with the State of Iowa to design an enterprise-wide workforce plan, succession plan, and decision model for hiring.
• Conducted an efficiency and effectiveness study of the HR function of the City of Rochester, NY.
• Co-managed one of three of the Mayor's Efficiency and Effectiveness Process Reviews for HR, Payroll and Workers Compensation for the City of Atlanta.
• Assisted the Georgia Department of Transportation review human resource processes and create a workforce development plan. Included a comprehensive analysis and validation study to meet current and future organizational needs.
• Conducted a needs assessment and competency study for the National Transit Institute. Assessed the core competencies to be used by the NTI Curriculum Committee for competency-based curriculum development and training programs.
• Presently working with the National Institute of Allergy and Infectious Diseases to conduct organizational assessments and development interventions to facilitate the significant change associated with the increased responsibilities for Bio-defense.
• Currently working with the Georgia Technology Authority in helping to define the "As Is" and "To Be" states and developing a competency bank so employees can be best matched to jobs based on skill requirements of the new jobs.
• Served as Deputy Commissioner for the State of New Jersey Department of Personnel, where she reformed the personnel system for 80,000 state government and 112,000 local government employees.
• Served as the Director of Human Resources and Administration for the American College of Physicians, and Director of Human Resources for Smith Industries Aerospace.
Education and Background
Ms. Levosky received her Master of Business Administration from Temple University. While at Rider University she achieved the degree of Bachelor of Science, Labor Relations and Personnel. Other certifications include her Certification in Quality Management from Penn State University and she is a Certified Professional in the International Professional Management Association-HR.